VERNON OFFERS THE LATEST, SLEEK TOUCH SCREEN DISPLAY SOLUTION – Loaded with a host of amazing Digital interactive and messaging features!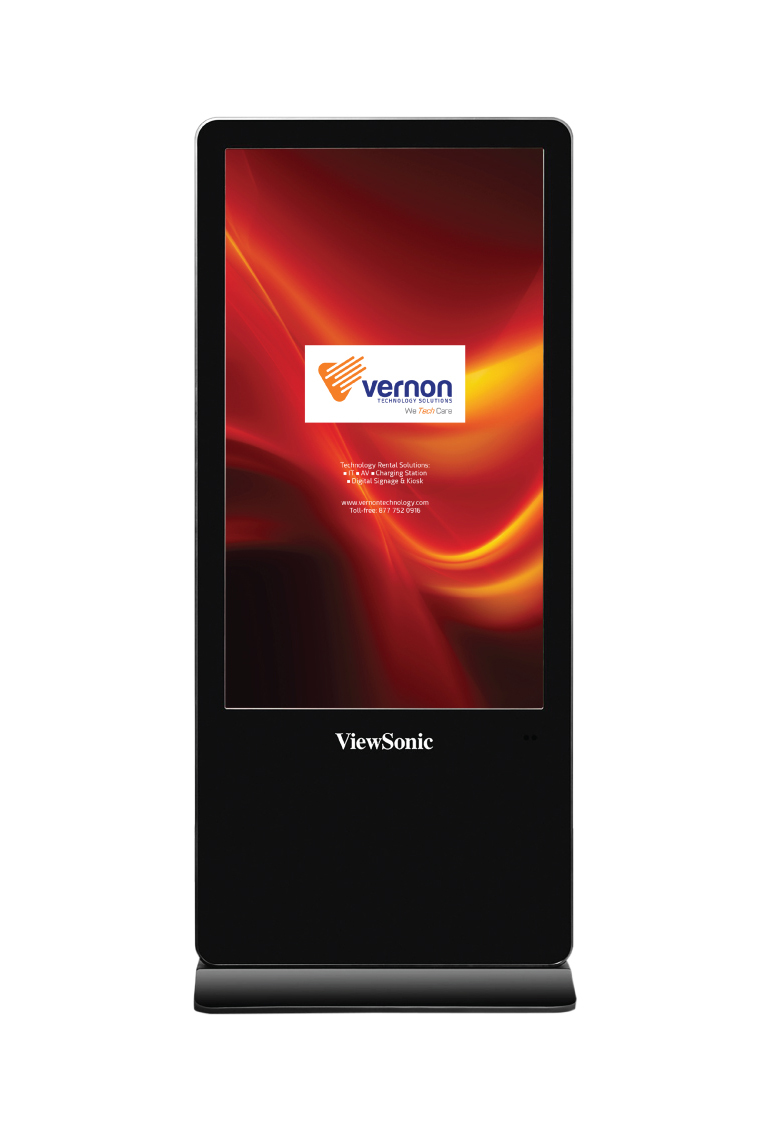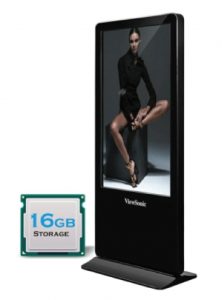 Interactive On-Demand Messaging
Delivers on-demand interactive messaging with 10-point multi-touch capability and is the perfect display solution for use in Events, Tradeshows, Conferences, and way-finding kiosks in high-traffic events.
All-in-one with Integrated Media Player
Features an integrated media player with quad-core processor and 16GB storage, providing smooth and reliable multimedia contents playback – without the need for an external media player or PC. 
USB Multimedia Playback
Customized photos, music, and 1080p video can be quickly displayed on-screen directly from a USB drive.
Access to Web Contents
Integrated with RJ45 connectivity, the display offers convenient web browsing functionality without having to connect to other computing devices.
Versatile Connectivity
Scheduling interface features include time and date scheduling, ensuring that messaging, images, or videos run smoothly and on time.
Easy Multi-device Management
Enables computers and laptops to be connected to this display, and also allows IT personnel to manage multiple displays, and configure devices.
Dual Integrated Speakers
Dual integrated stereo speakers combining with incredible screen performance for an immersive multimedia experience.
Media player Cradle with Security Door
Media player cradle can accommodate a PC or an additional mounted media player, while a lockable door keeps things secure and out of sight.
The ViewSonic NMP580-W network media player delivers reliable and stunning 1080p multimedia playback on large format displays and digital signage solutions.
Flexible rental plans available: Day/Week/Month/Year
Quick shipment, delivery and installation. 24/7 Tech Support.